Breeann & Trevor Doerksen
Meet our family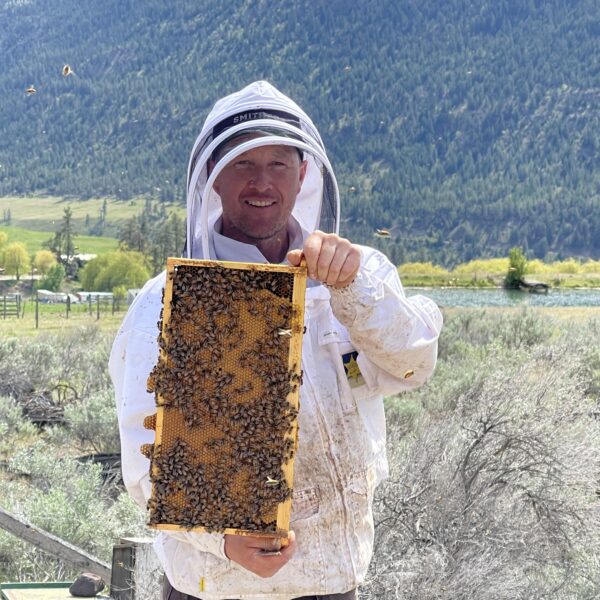 Beekeeper
Beekeeping is a lifestyle.  Once you go "bee" you don't go back to a normal existence.  Trevor the beekeeper lives and breathes bee.  He took a deep dive into the world of beekeeping in 2016 when we participated in a study with some friends from New Zealand; spending 12 weeks learning from Master beekeepers in our own backyard.  He caught the bug and we've been steadily increasing our hive numbers each year.  A red-seal Stone Mason by trade, Trevor decided to transition out of working away from home and beekeeping offered a perfect opportunity for quality of life and financial freedom.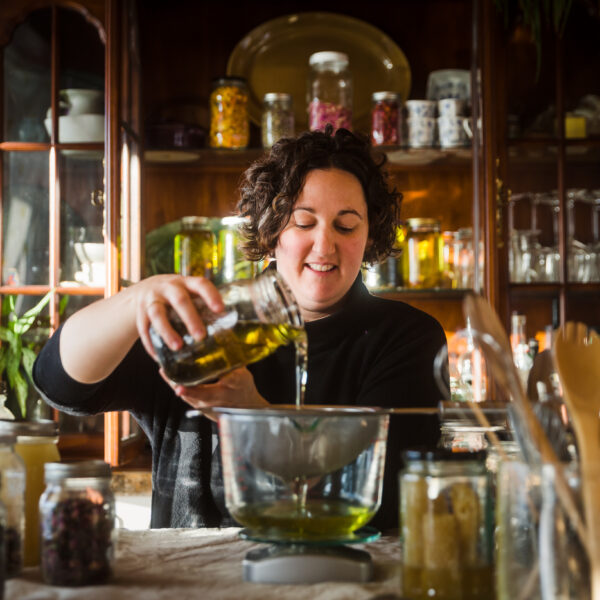 Herbalist
Creating a life that is rooted in the natural world has meant life-long learning for Breeann.  Trained as a Teacher, she worked in elementary education for ten years all the while gaining interest in natural healing and herbalism.  What began as curiosity for the way plants can heal became a way of life and has lead to the creation of the Hive & Honey product line.  Training with the Wild Rose College of Natural Healing has deepened her understanding of the way we can use wild and cultivated plants responsibly to heal and nourish our bodies.  Giving up teaching professionally has been a life change for the whole family, but has been incredibly rewarding to bring the knowledge and power of the wild world into the hands of customers through handcrafted products.
Side-Kicks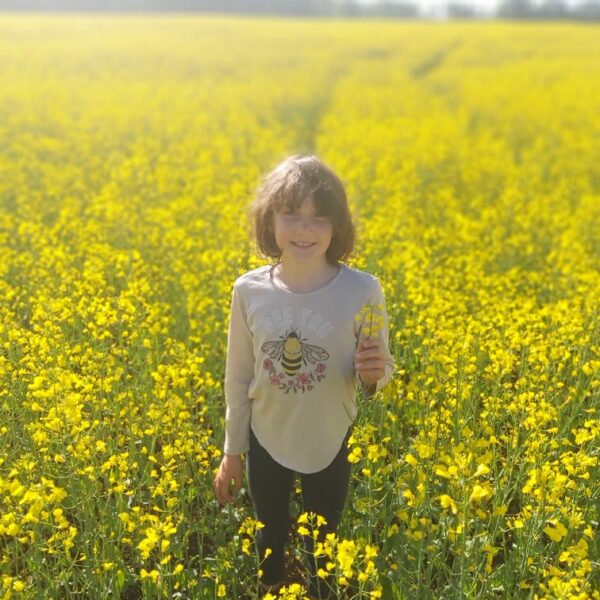 Here for a good time, Justina is always ready with a good joke and a laugh.  She is a tentative beekeeper but has a good sense of how the bee operation works.  She happily wanders around foraging for the wild plants used in the wellness product line and is learning the ways of ethical foraging.  Her favourite products are: Midsummer Gold Honey, Wild Woman Bar & Herbal Balm.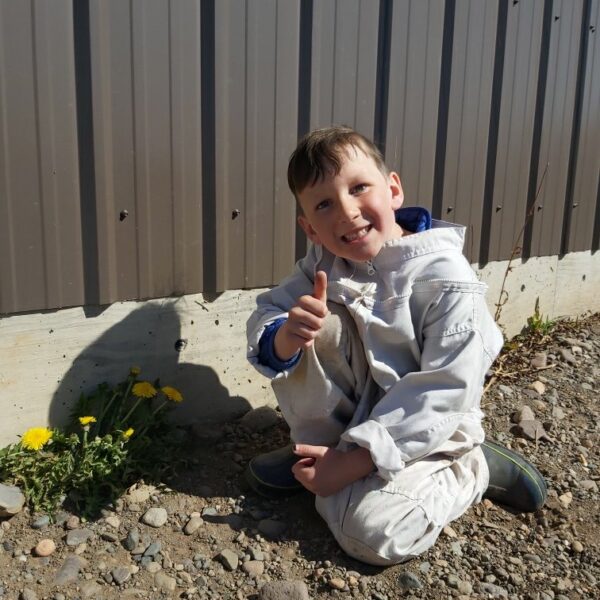 When we can tear Magnus away from his Lego, he jumps right into any job or activity we throw at him.  He loves his horses, especially Bullit, and happily puts a bee suit on not to beekeep but to be safe from stings while he plays in the bee yard. His favourite products are: Wildflower Honey, Unicorn Camo Bar & Herbal Balm.